Mini-album #3: The floor going down ...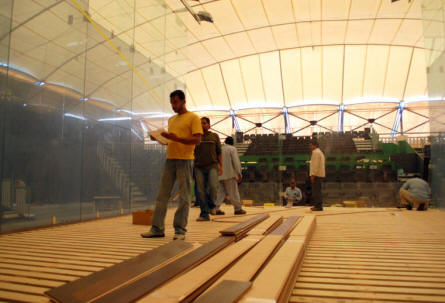 Mini-album #2: The court progresses ...
it's the one used in Kuwait as the court usually used here was loaned out for the Mumbai Masters.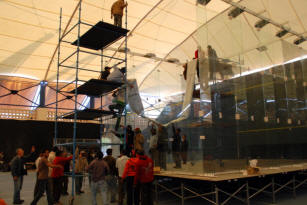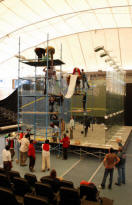 The rain shield going over the top of the lights ...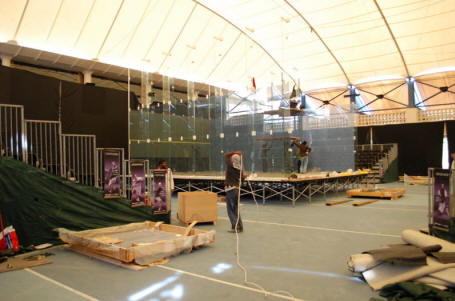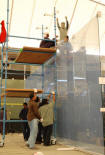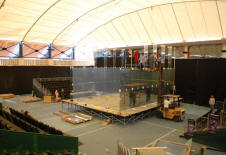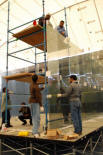 I'm looking forward to the clear strip that runs right across the front wall - no queuing for photos like in Qatar ...

Mini-album #1: Men @ Work ...
Dont'cha just love watching it ...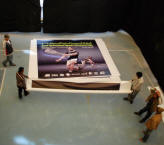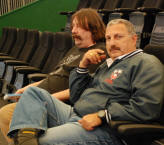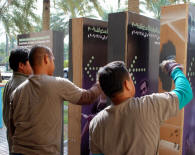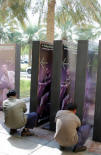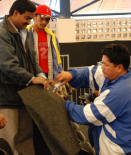 A word of warning ..... watch out for wet paint ... now I know better!