En Bref Issue #4
Everything you never knew you needed to know about the Saudi International
BOYS, BOYS, BOYS....



Well, after my spotlight on the girls yesterday, let's see who has been working behind the scene to make it happen in Saudi for this fifth edition.

Of course, there is Ziad, who's been, as I've already explained to you in my previous stories, "au four et au moulin", as we say in French, as in present on all fronts! Add to that a little gift every day for us all, we are talking food here, which once again may appear like a detail to you, but express how attentionate this man can be for the people that work around him.

But who is working around him that you may not have heard about? Well, we have Emad Zikry, who we communicate with by mail all year long, who arranges everything, from visas to flights to accommodations to cars to the town to, to, to....

Golden Emad we call him.

Then there is Hadi Mitri - Hady has been working with Ziad's family for years now, 18 I believe - and is in charge of the running of the venue. And that's a lot!

I don't reduce his role to that of course, but I needed a power point next to my seat in the arena? Done. I needed to go to town to buy the clothing in accordance with Saudi's protocol, Hady got me to a nice shop, negotiated the price for me, and dragged me away as I was about to buy the whole shop!!!! Nice man he is....
Of course we had the official referees, Roy Gingell, World Ref from Wales and tournament referee, along with Nasser Zahran, World Ref from Egypt, and Damien Green from Australia, International Ref.

And how not to talk about Jean Delierre ... Along with his team, he's been producing the excellent TV production along with the Saudi TV crew. Jean is "Canadian Français", you cannot not know him, he's been producing Squash videos for years on SquashLive.com, and his DVD's are second to none really.



We had a good giggle during this week, as we always do, he is as passionate and original as I can be, and it's always a great chance to work alongside him.

Tonight, the world number one seat will be decided on that court, like it was decided in 2005, between Jonathan Power and Anthony Ricketts. And Steve and I will be witnessing the magic moment. But without all those boys, boys, boys, nothing would have been possible for us here.

Many thanks to you all....







En Bref Issue #3
Everything you never knew you needed to know about the Saudi International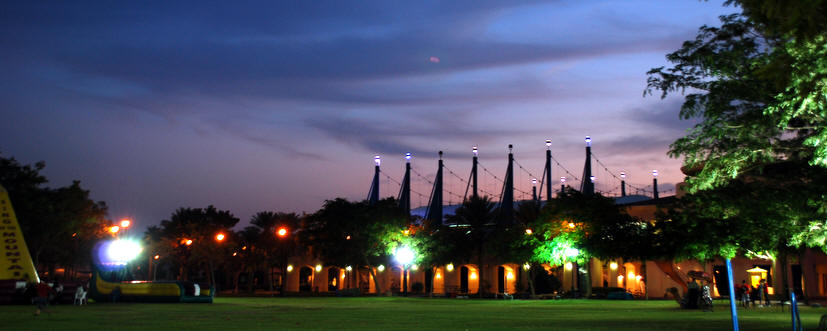 GIRLS, GIRLS, GIRLS…

Caroline Glain, a therapist from France, that works between Manchester and Paris, and helps a lot of players getting better, has been invited to join the Saudi Party. Her specialty, "fasciatherapy", don't ask me, but it seems to work on an awful lot of injuries, and a lot of the players – and myself - swear by it.

Here are her first impressions of this tournament…

Officially this is my first time working at a PSA sanctioned event. Saudi Arabia was not the country/Kingdom I would have ever imagined working at. A new country, with a different culture to what I have experienced before and it is also a privilege to be invited to work at what has been traditionally the biggest event on the calendar over the last few years.

Geographically I did not know exactly where I was travelling to so i bought a magazine packed with info on this country in Roissy International airport. It made interesting reading.

Emad, the tournament co-ordinator was extremely efficient, from obtaining visas to my getting my travel itinerary, which made my life easy. Emad provided my room, showed me the systems with the food and drink making me feel very welcome.

Sunset Beach is a fantastic facility with lovely Cabanas overlooking the sea and a late serving restaurant that makes getting food easy so I can work around the players schedules.

The players have had a long and very intense schedule since starting in September with the British Open in Manchester. Since then there have been 7 major Super Series events on 4 different continents for the players to deal with. Tired Bodies from this competition and travel has meant that a lot have players have needed treatment and I have rather busy.

Having known and worked with a few of the players and knowing Framboise prior to coming here in an official capacity, it has helped me to communicate and to know the players in the event.

It is also worth mentioning that the court is by far the best i=I have seen. The glass is clean and the new floor seems much less slippery and will help the players to play their best squash and avoid injuries.

Thanks must go to Ziad and Robert for inviting me here.




GIRLS, GIRLS, GIRLS…

Meet Lindly Liew.

She's been living in Saudi for a few years now, with her husband, lecturer at the KFUPM University. She's got two children, and is one of the few ladies playing squash in Sunset Beach.

"It's really difficult to play for me here, there are so few ladies playing squash, so I've got to play with the men, but they are much fitter than me, and I struggle! I don't know what happened after having my two girls, the body just… changed!!!!"

From Malaysian/Chinese origin, she is an extremely clever and witty lady, we were sitting next to each other throughout the second session of the second round, and we giggled a lot, I have to admit.

I only hope she'll be coming at all the matches from now on, it's nice to have a lovely lady to chat to, not to mention that she did the magic trick on me…

She went to get me a cup of tea. Friends for life…..





NORMAL DAY AT THE OFFICE

Well, let me explain to you how a day goes by here. I'm talking for our days except the first round, which was complete mayhem..

So, I normally wake up around 8, 8.30. I get on the computer straight away, as ever, as I'm part of a few lucky cabanas that can get internet. OK, it's a bit on and off, and it's not such a great signal, but hey, enough to work on the sites by intermittence.

Then, off to the Café. I have to say it's a bit like East Enders for the UK TV viewers, or the Perk Café for the rest of the world. As we have magnetic cards that allow us to buy food there, you will always find at least a player or an official there, at any time of the day.

The walk there is just the best walk ever. You leave your room with a fantastic view on the sea front and pink flamingos that sit there most of the days (at night, we get frogs, I feel hooooome). You walk along the other cabanas, you have a stunning artificial lake on your left, while in front of you, the sports centre in which the court is erected, and the tournament office installed.

You go across some parking lots, with some stunning cars, it has to be stressed, try to avoid to get squashed by bicycles, golf carts, etc, and you arrive at the marina. The view is just amazing, the breeze is normally brining you the lovely sea distinctive and calming atmosphere.

Honestly, like I told you in my first en bref here, it's a bit like a holiday camp once you are at the Café.

We put tables together, in the shadow, in the sun, depending on the players fancy, and we order food, exchanging our extra meals. If there is a space at the table, the next player will sit there. No nationality hang ups, no team belonging. You are hungry, just sit your butt here mate…
Then I normally go back to my room to work. I know that some players, still in the competition, go and get treatment with Caroline, others go and train at the gym, the refs are training the local refs every morning, and then go and swim to get rid of those lovely ice creams they sell round the corner. Some players who can't change their flights, like Pilley, off to Australia, and Kempy, off to New Zealand, have been organising their own tournament. Bowling, Frisbee, Tennis… Boys, they just love to compete, don't they…

And Steve works.

Then, depending on what time the players perform at night, they organise their meal in the afternoon, not to clash with their practice on the glass court. Again, off we go to the Café.

From 4pm, I'm going to the Tournament Office, where Emad reigns, along with Steve, the media, the refs, the players. In other words, EVERYBODY who is ANYBODY works in there. Once again, a great atmosphere…

After the matches, players go to drown their sorrow into food at the same Café, enjoying a bit of Shishia, while the winners replenish their bodies in view of the next battle.

And by waves, we all go to end the evening at the café, while Steve is as ever the last one to leave the Tournament Office….

Go back to our rooms around midnight, a bit of work till 1, 1.30, and getting some beauty sleep, until another day start.

Like I said, normal day at the office.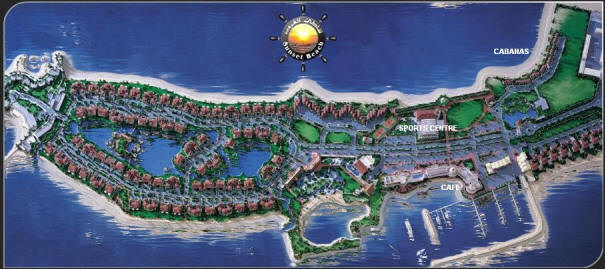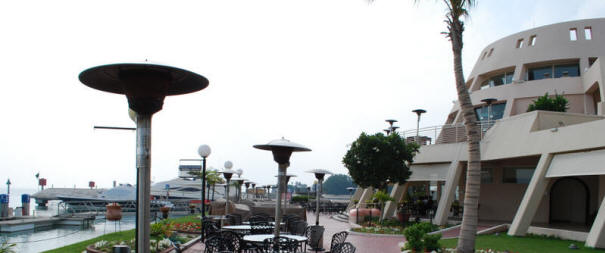 En Bref #2
Everything you never knew you needed to know about the Saudi International
ZIAD IN ACTION, AGAIN…

You may guess how busy Ziad Al Turki - Saudi Promoter to who we owe the five editions already event - is on PSA events. Of course he relaxes sometimes, like for example when he is in India, visiting Mumbai and playing a bit of squash.

But that's the tip of the iceberg. Not only he's having important meetings every day, not only as PSA Chairman, not only he's got his own company to take care of, he's got also two of his kids with him, bit of a handful, aren't you Duman and Sharifa – his wife has to stay home in London to look after the youngest girl, but he is keeping an eye on everything.

He hates dirty glass courts, for example, and he made sure that the cleaners were doing it right!

Also, this week, PSA is launching its new Streaming Channel any minute now, and we have Alex and Lee, PSA's CEO and COO here along with Daniel and Dominic from Perform, not forgetting Omar, from PSA, to get it right and offer you the best product available.

Well, Ziad also wants/needs to make sure that everything is in place.

And he didn't hesitate to get behind the wheel, sorry, the camera, to check angles and all.

I know you may smile at all this. But like the top athletes know, like I'm obsessed with, it's all about ATTENTION TO DETAIL…

They said

A "surprising" stroke at 8/7 against James in his last game against Nick. James opens his mouth for the first time of the match…



James:
"Don't do that to me again, this is a crucial time, Ref. Did you see how tight the ball was???

"No way this is a stroke…. I don't practice tight balls for hours for nothing…"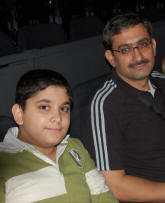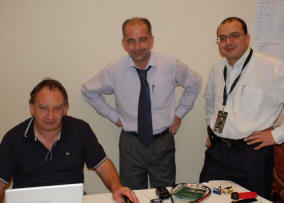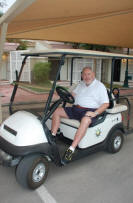 Local ref Waleed and Abdullah Altabash, his son, also a squash player, plus
GET OUT, PLEASE?????

During the match between Adrian and Farhan, the court cleaner was called a few times, not because of a slippery floor – Saudi's tournament has been experimenting a brand new floor for the glass court, that is real success, no slipping, no bad bounce, great stuff – but because of Adrian's tendency to throw himself on the floor to get Farhan's stunning winners.

And on court comes a conscientious cleaner, who starts cleaning, and cleaning, and cleaning. Thirty seconds, and Damien Green, central ref, says the normal, "Thank you".

The man doesn't budge… He is doing his job, and thoroughly, I'm here to tell you.



"Yes, thank you". Nothing. "Thank you!!!!!" Cleaning goes on.

"Guys, push him off," goes Damien with his notorious Australian sense of humour. Ah, now we have a bit of movement. He goes for the door, but as he is standing outside, he notices a stain on the glass door. And off he is cleaning the door again…

One thing is sure, that man loves his job, and does it to perfection. Shame I can't take him home with me !!!!!

En Bref #1
Everything you never knew you needed to know about the Saudi International
BYE INDIA, WELCOME TO SAUDI…

After checking out, I had to go and have a last quick meal next to the swimming pool, in a lovely shade. While Raj and Ritwik were having a meeting with Alex Gough, PSA Boss, in the patio inside, I was letting my mind go and wander…. The vegetation – bougainvilliers trees, don't ask me the name in English, in full bloom – the high trees, some people swimming, some taking a not too hot sun, again, that feeling of peace all around.

At 3pm, went into the Lobby, to meet with David Palmer, who was on the same flight than mine. We made the big mistake to tell Hisham – who is not the most punctual of all players – and Ramy to join the fun, as their flight was 5m before ours.

Of course, they arrived late. Of course, some of the volunteers came to wave them goodbye, asked for souvenir photos, with and without Ramy's impressive trophy.



Off in a large car we went. And Hisham, the whole way, did the show. A non stop mimic of all of us on the tour, accents, expressions, stories. My abs still ache today cause I laughed so much. That boy has got so much talent, I think after his career, he should think about MCeing events, he would be perfect!!!!

The airport was well, a bit of a GI training session. First, you queue to get in the airport. Then you queue about 45m to get to the checking. Then you queue to pass security (mind you, I was the only female, so I had a lane just for me, but waited about 15m for David to go through). Queue to get on the bus – we nearly went on the wrong plane going to Chennai, as two planes were boarding at the same gate!!). And of course, queue to get on the plane.

Still, a nice flight, as David got us extra leg room, plus we had an empty seat between us, great move…

I caught up a bit of sleep on there, and we arrived with only 30m delay in Bahrain, where Ziad was kind enough to take Joey, David and myself in his car, which speeded up the process immensely at the customs, although the system was down, and it took a lot of time for us to finally get through. Poor Ziad, I'm sure he regretted to be such a gentleman, without us, we would have been home about an hour earlier!!!

Arrived about midnight, Adorable Emad was waiting for us with our cabanas keys, and Steve with our restaurant card, and as the food was still available, we had a nice bite before crashing to bed. We don't have internet in the cabanas, which has the advantage to force me to go to bed instead of working till uncanny hours!!!!

BREAKFAST AT THE HOLIDAY CAMP

I have to admit that the first morning here has been perfect. Waking up at 12 Indian time, as in 9.30 here, I was sort of refreshed, although I must admit, slightly KNACKERED!!!

As I'm walking out, I'm meeting with Nick and Peter, also on their way to the restaurant. As we are about to arrive, a golf cart overtakes us, and at the back, lazy Ali and Thierry… They are pros athletes, and they can't get to walk from their cabanas to the food outlet??? Bless….

We take a table, soon joined by Caroline Glain, who will be in charge of my players bodies this week, a French therapist that Greg, Thierry and many players already know and work with, and Kempy, who I must say didn't have the opportunities to place a word, poor him…

And as we start breakfast, we are not in a squash tournament with top athletes anymore, but in a camp somewhere. "I want two porridges", says Nick to the waiter, "you can have mine", says Caroline. "Who wants my toasts", I say, as I'm trying to keep a gluten free diet, five hands rush to the plate I'm passing on the other side of the table. "Whose got jam??", "nobody, they are out of it, but you can have my honey, if you want." "Yoghourt anyone"? "I've got a fruit salad here"…

The table is full, food is warm, and lovely, coffee is in abundance, the waiters don't know what to do to please us, although they often don't understand a word of our different English accents. We are laughing, we are relaxing, we are… happy.

This is going to be such a lovely week, yet again…